Paul Chek's Big Bang Workouts eBook
Real fitness gains don't require a ton of time in the gym. Paul Chek's Big Bang Workouts will teach you a highly effective, time efficient approach to working out that will maximize your returns in the gym.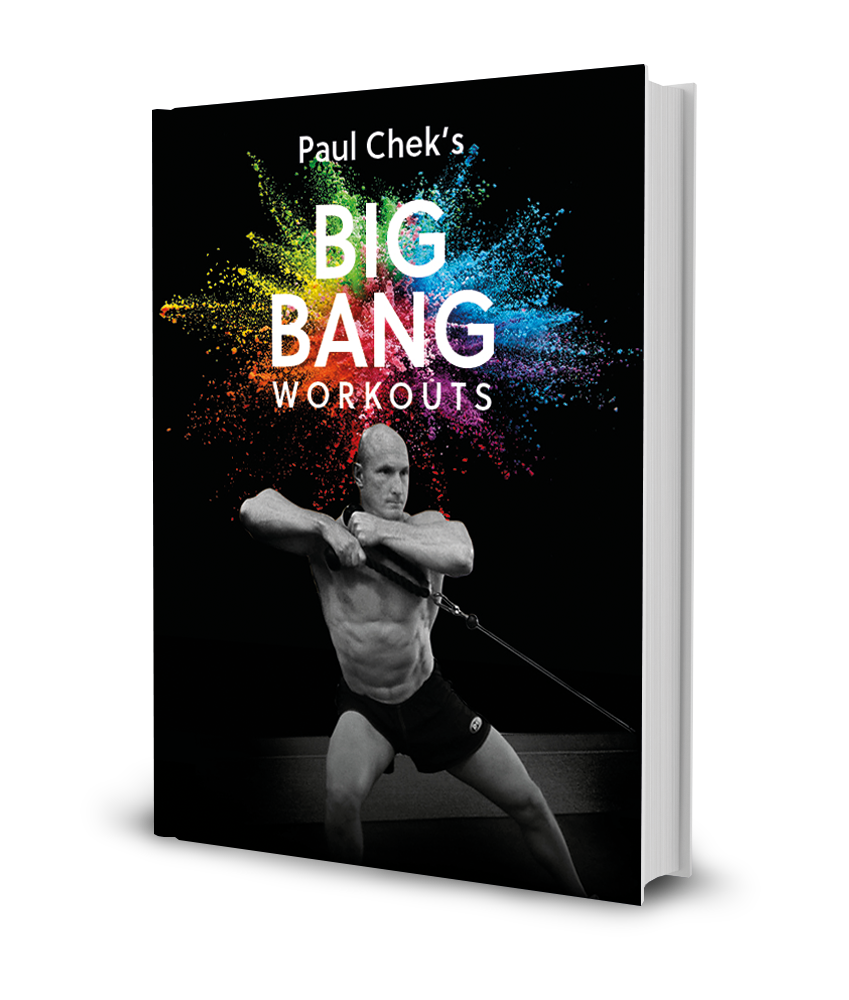 LEARN HOW TO GET MAXIMUM TRAINING RESULTS IN LESS TIME
World Renowned Holistic Health Coach Paul Chek will teach you how to create extremely efficient workout programs for yourself using what he calls "Big Bang" movements. These functional exercises use numerous biomotor abilities all at once and therefor maximize returns.
In this quick and handy eBook, Paul will teach you:
The 6 essential characteristics of a Big Bang exercise
Big Bang Pushing, Pulling and Leg workouts
Simple Program Design principles to build your own Big Bang Workouts
How to boost your current program with Big Bang Exercises
How to alter a program depending on whether your goals are to build strength or power
2 Simple Principles to identify when to rest and when to workout hard
Few people consider the neurological impact of their workout programs. The "training to failure" approach most people follow leads to faulty movement patterns and, in the long-term, injury. The Big Bang workout methodology takes into account your neurology and stresses to optimize rest, recovery AND results.