WHAT IS YOUR CLIENT'S SQUAT TELLING YOU?
The way you squat can tell you a great deal about joint restrictions and muscle imbalances you may be experiencing!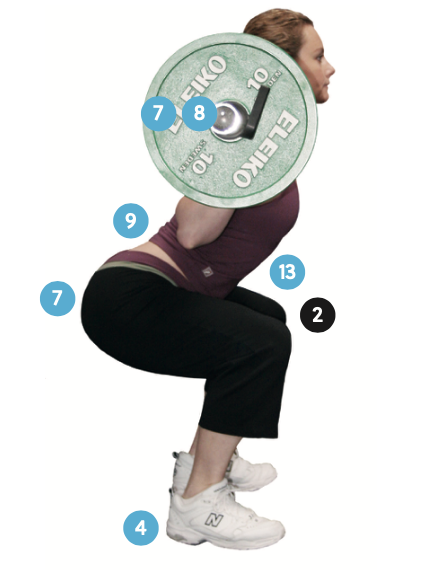 THE SQUAT ASSESSMENT CHECKLIST
The squat is one of our primal pattern® movements – movement forms that were necessary for survival in our natural habitat and that we use all the time in our daily lives.
Because the squat is such an essential movement pattern, it's important to get the form right – especially in our desk-driven, sedentary world!
To help you make sure you and your clients are squatting properly, we've created a checklist that will help you to track down joint restrictions and muscle imbalances that can prevent proper form.
This quick and handy checklist includes:
3 set-up assessments

14 execution assessments

9 key indicators of joint restrictions, muscle imbalances, and muscle weaknesses

One powerful technique to reveal hidden restrictions/imbalances
Even with the right cues, our clients often cannot squat with proper form. That's because our modern lifestyle creates joint restrictions and muscles imbalances. The Squat Assessment Checklist will show you exactly where to look for the most common restrictions that are keeping your clients from squatting correctly.
DON'T MISS OUT ON THIS INVALUABLE CHECKLIST FROM THE CHEK INSTITUTE